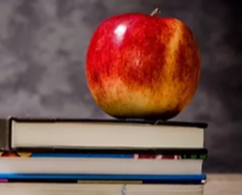 Please complete the pre-registration information between May 16th – July 29th. Those not able to complete the pre-registration online may pick up a paper packet in your child's school office between May 16th – June 10th. To complete registration, all parents of in-coming Kindergarten – 8th grade students must come to the Jr. High office August 2nd or 3rd, between 7:00 AM – 2:00 PM, to pay fees and provide proof of residency. This should only take a few minutes to complete.
Student registration will not be complete until this is done. All registration will occur at the Jr. High office (301 S. Green St.). Please note that students will not be permitted to start school without all proper paper work and forms on file. If you have questions or need assistance, please contact your child's school office.
Thank You,
Mark Laster
Principal
Anna CCSD #37
Follow these steps to complete registration for the upcoming school year.
Follow the links below. Documents that ask for signatures will be emailed to the school after completion.
Proof of Residency (this form tells you what you will need to bring to school on August 2nd or 3rd.)

Anna District #37 Registration Form (must fill in & sign)

Student Medical Information Sheet (fill in & sign)

Bus Transportation (fill in)

Anna 37 Chromebook Policy (sign last page)

Acceptable Use Policy (sign the last page)

Care and Responsibility of Chromebooks (informational)
Questions about registration contact us.