Where can I download the app?
Not Receiving Text Notification?
Reach out to your student's school to ensure they have your correct cell phone number(s). If you accidentally "OPT OUT" of the SMS/Text alerts, you can easily "OPT IN" by texting the word "START" to the number 98900.
How do I turn on Push Notifications?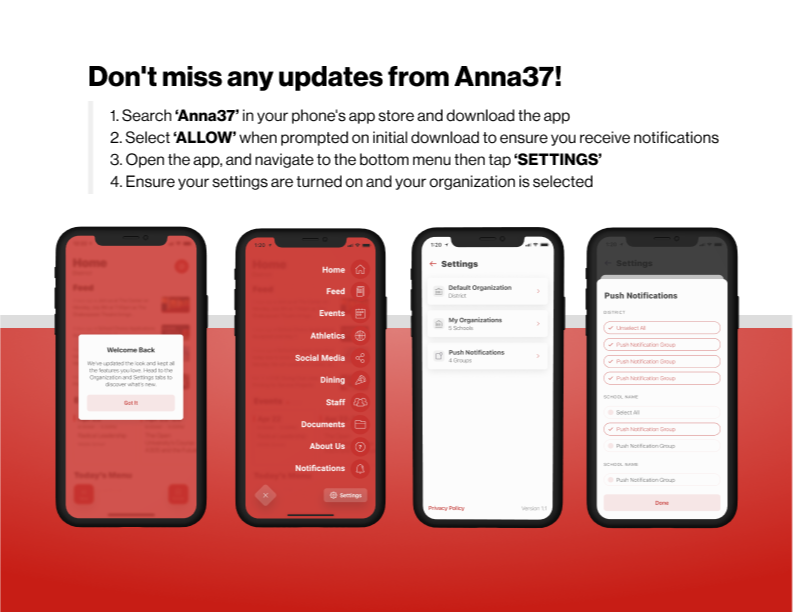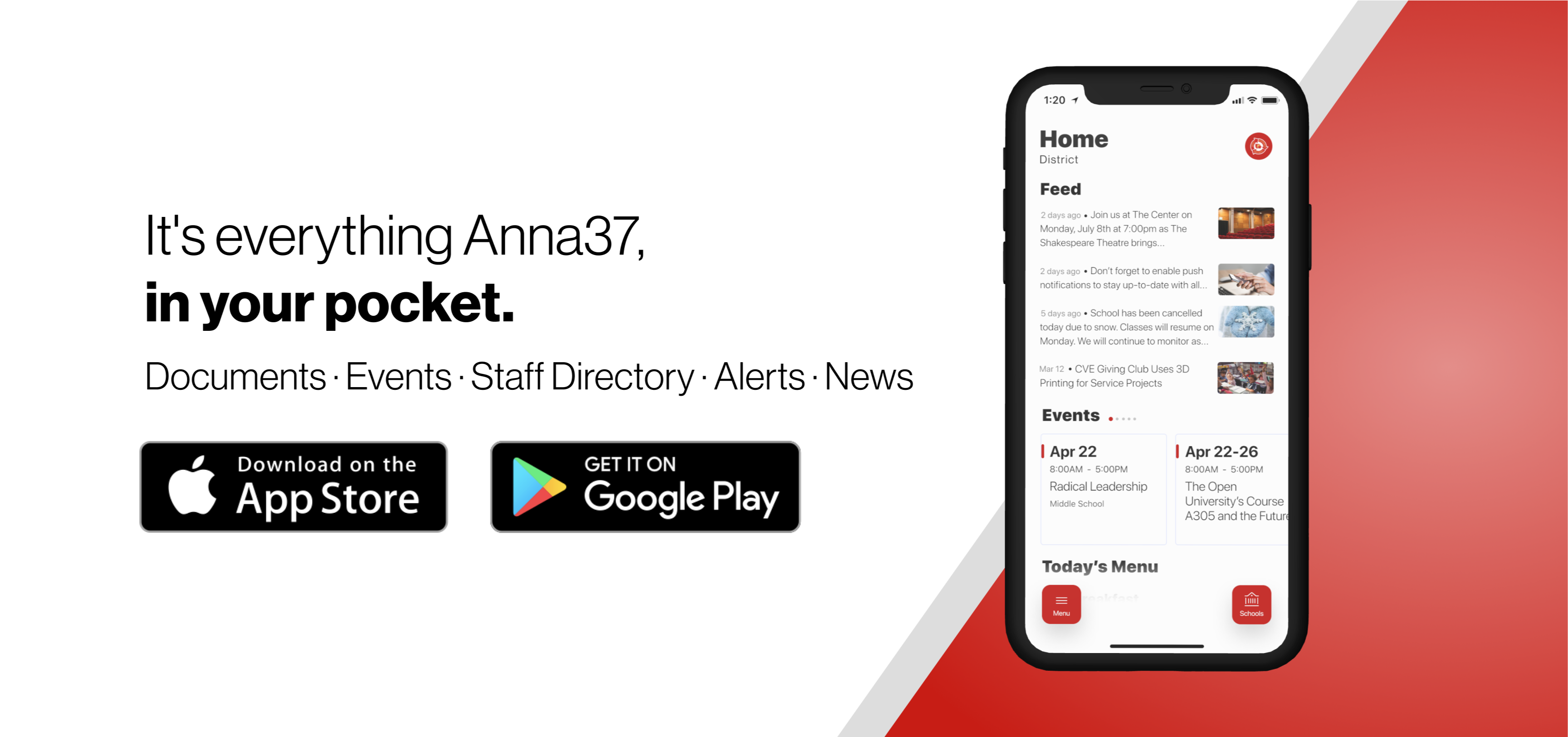 Catch up with the latest student stories, events, and news updates.
It's everything Anna37 , in your pocket. If you haven't already, download the app!

Download for Android