For those who may be interested, Stinson Library is providing the following sessions.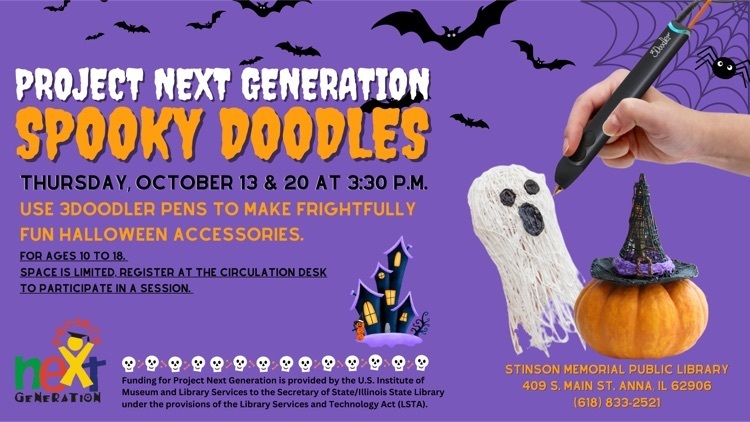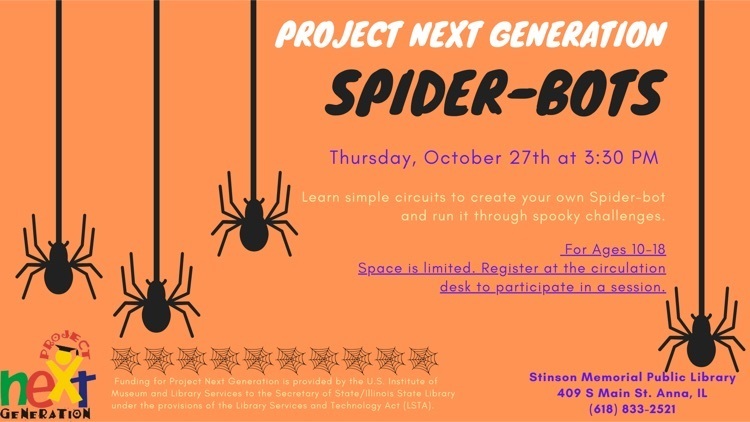 Programs at Stinson Library The two events start on Thursday, October 13 at 3:30 p.m. October 13 & 20 will be Spooky Doodles with 3Doodler printer pens On October 27 we will have a Bristlebot Spider Obstacle Course. These programs are for ages 10 to 18. Contact the library for more information (618) 833-2521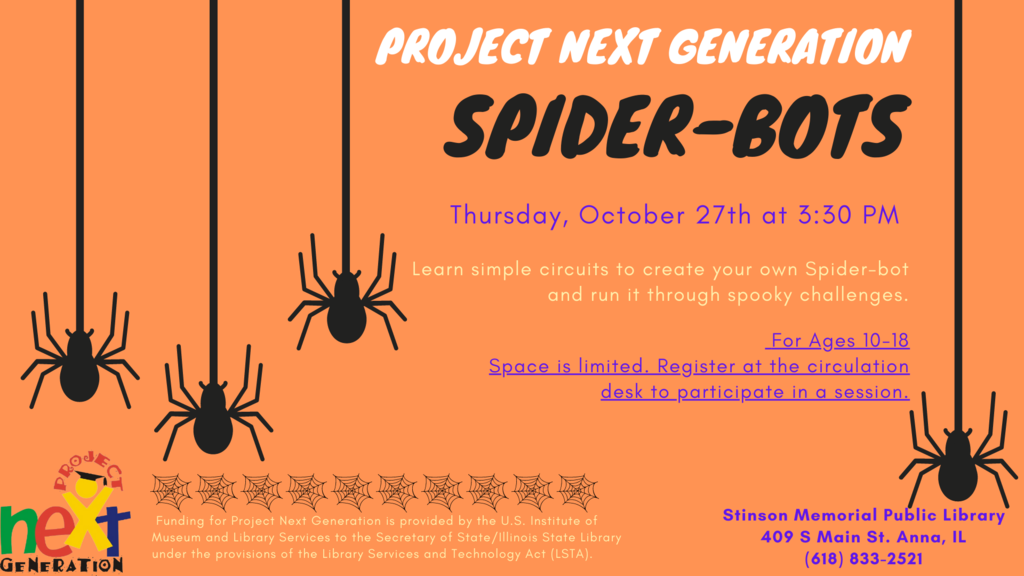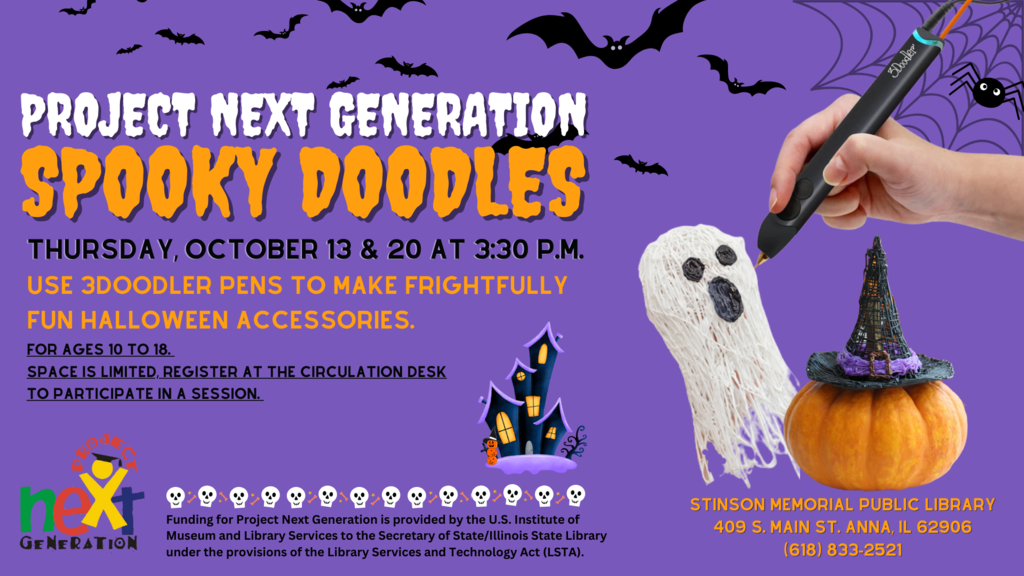 All Lincoln Elementary parents. The phones at Lincoln School are currently not working. If you try to call the school office and cannot get through, please email Mrs Houseman at
lhouseman@anna37.com
. We apologize for the inconvenience.
All parents and guardians - In observance of Columbus Day, there will be no school on Monday, October 10th.
Don't forget 6th, 7th, and 8th grade pictures are tomorrow, October 4th.
Don't forget 6th, 7th, and 8th grade pictures are tomorrow, October 4th.
Here is the information on Little Indians signups. The sheet went out last Friday September 23. Please have signup sheets filled out and returned by Friday September 30. If you have any questions please contact Kyle Schuster at
kyleschuster@anna37.com
.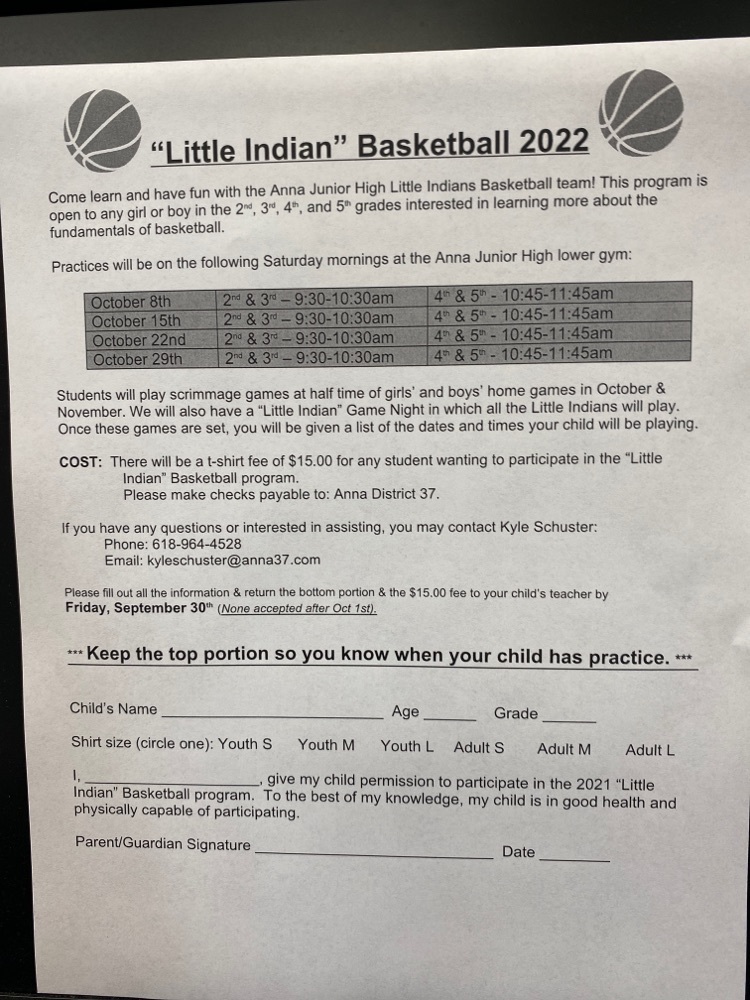 Homecoming Spirit Week @ Anna 37 Monday- PJ Day Tuesday- Mismatch Day/ Crazy Dress Day Wednesday- Sports Day/ Animal Print Day Thursday -Anna Indians Day Friday- AJ Wildcats Day
Have questions about Anna CCSD #37? Email
information@anna37.com
and we will get answers for you as soon as possible.
Anna CCSD #37 is looking for an evening custodian. Current pay rate $36,359, 15 sick days, 3 personal days, vocational time accrual after one year of employment, and IMRF retirement. The application can be found at Anna37.com under the documents tab and in the employment folder. (A bus driver's license or willingness to get one is preferred, but not required.)

Apple Festival Parade The band looks and sounds great!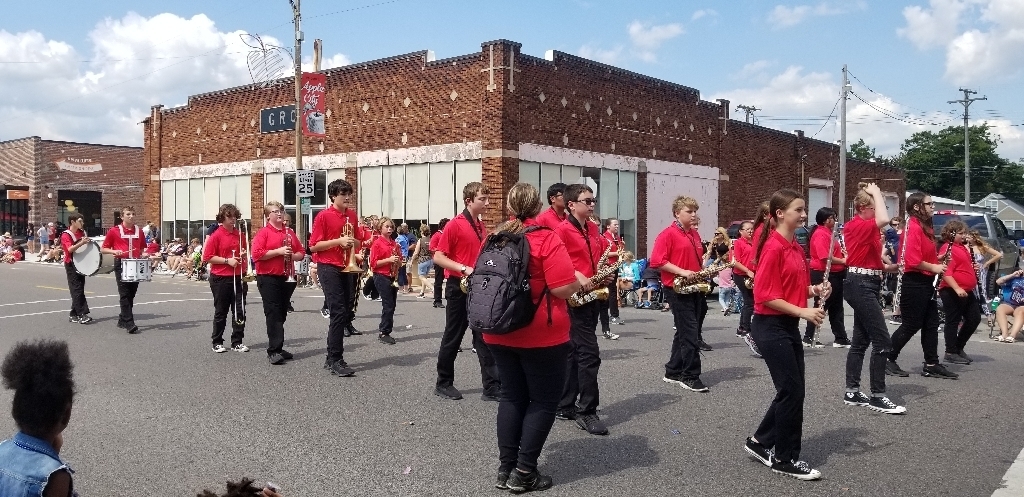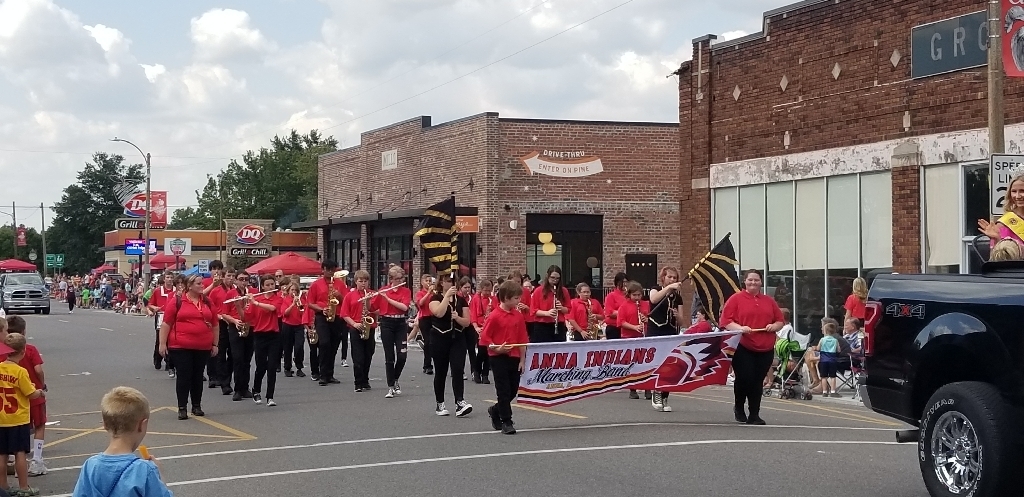 Mid-term academic and discipline reports will be coming home with District 37 students tomorrow, 9/16/22. Please check these and contact us if you have any questions.
Parents, due to an increase in COVID cases throughout the district, we will be sending chromebooks home with students. This is a precautionary measure in case we would have to take an e-learning day. We are using every resource possible to cover classrooms. E-learning days will be a last resort and you will be notified as early as possible.
The last message should have said handicapped parking will be available outside the lower gym.
Good morning. This is for all grandparents attending the Davie Elementary Grandparents Day event today. Parking for the event will be available on the lower playground parking lot across from the old Ford garage. Handicapped parking will be available outside the old gym. To access this parking, please enter from Green St. through the main parking lot in the front of the school.
Meteorologist Emily Pike visited Lincoln first grade students and had students act out an entire storm. This activity goes along with a reading story the first graders read this week.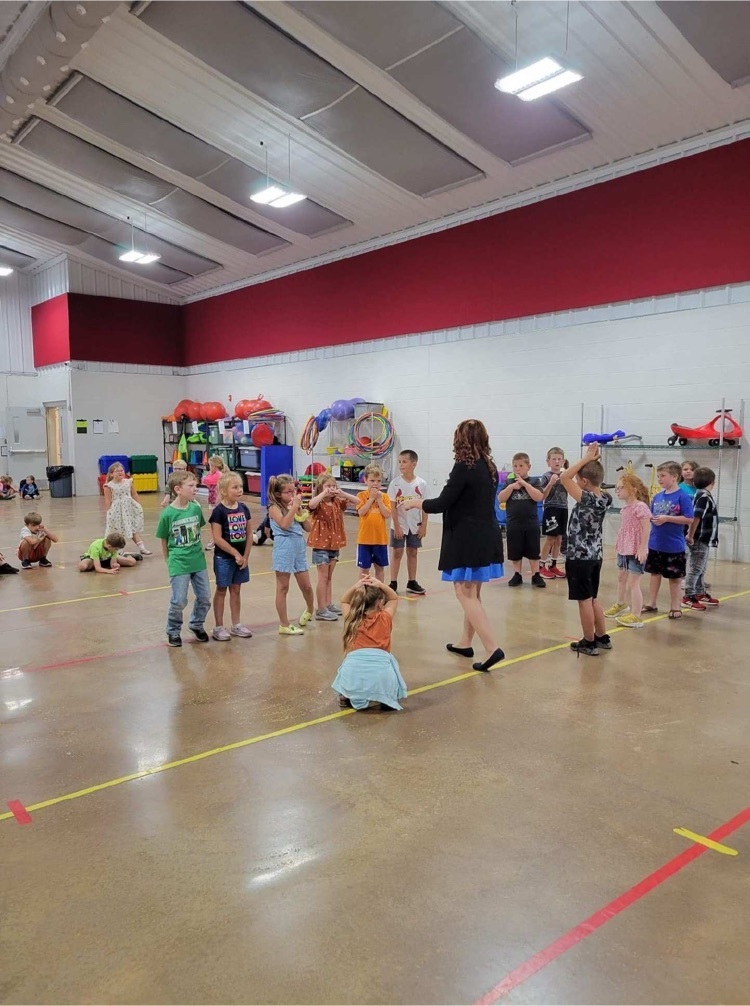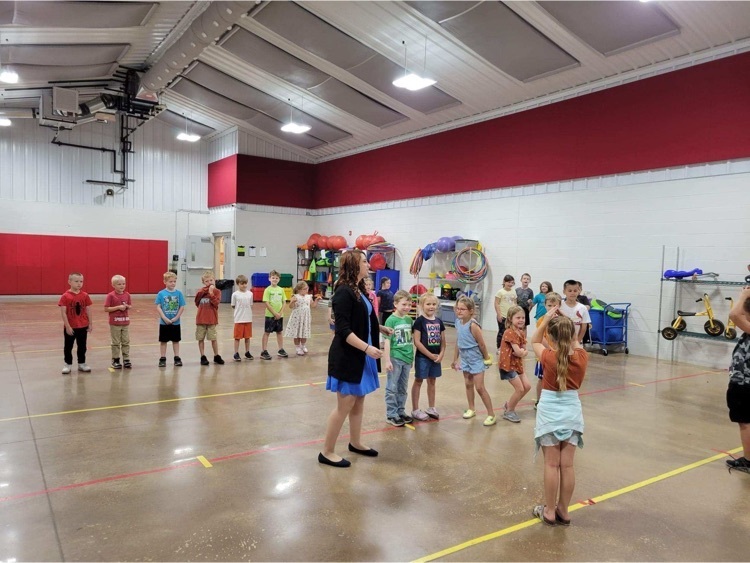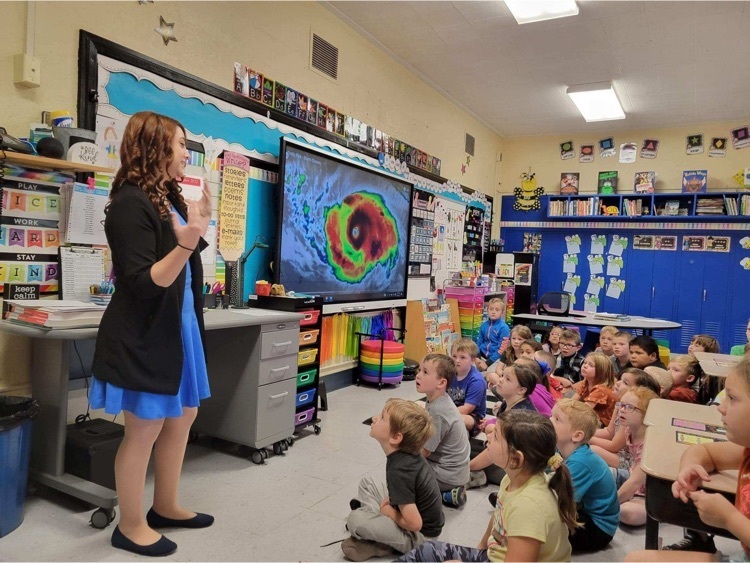 The Anna Marching Indians represented our district at the Cache River Days parade today.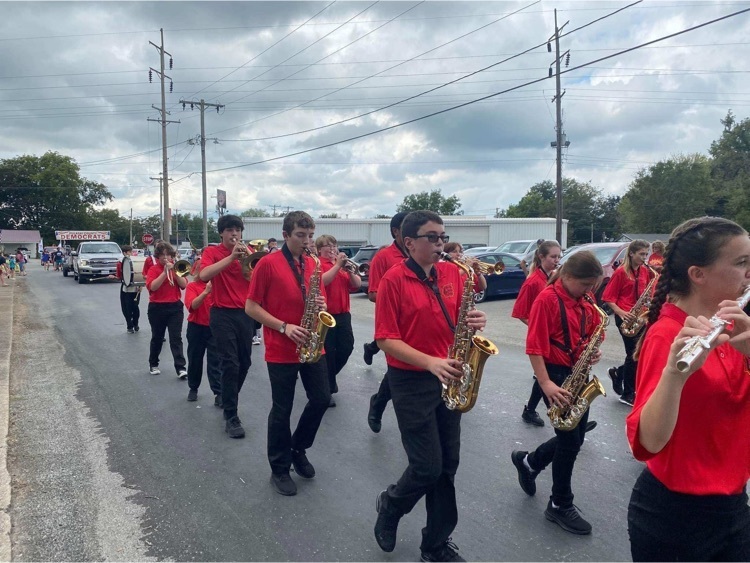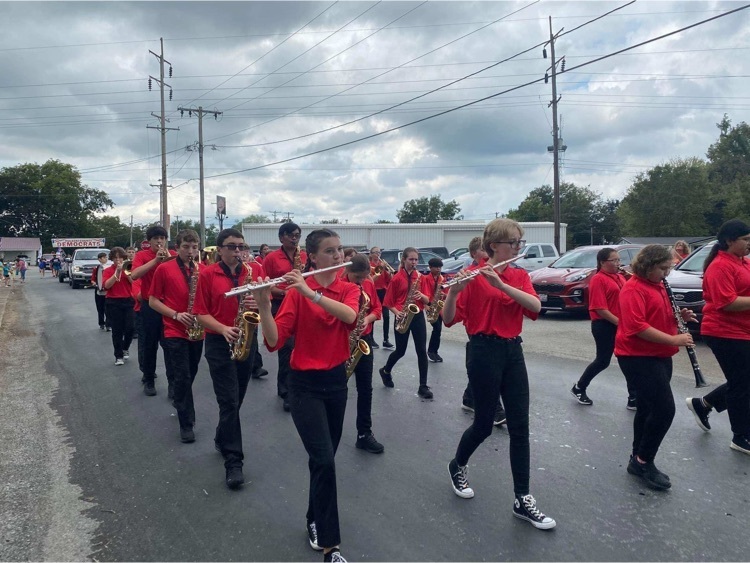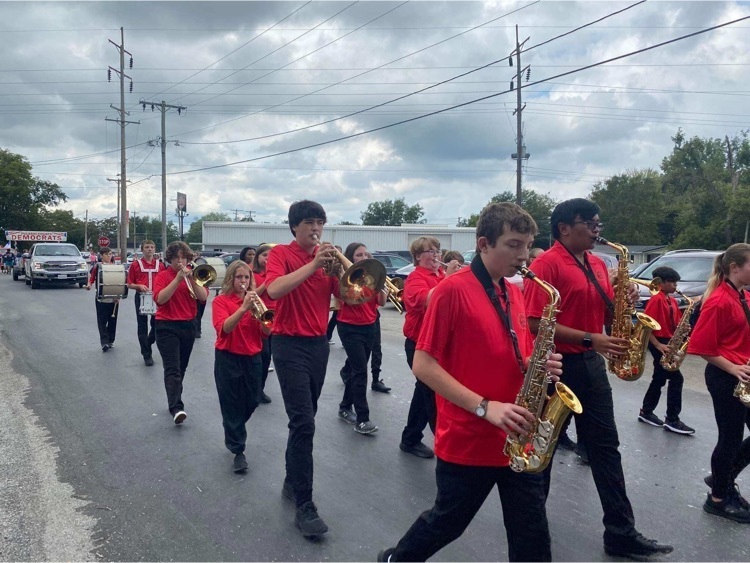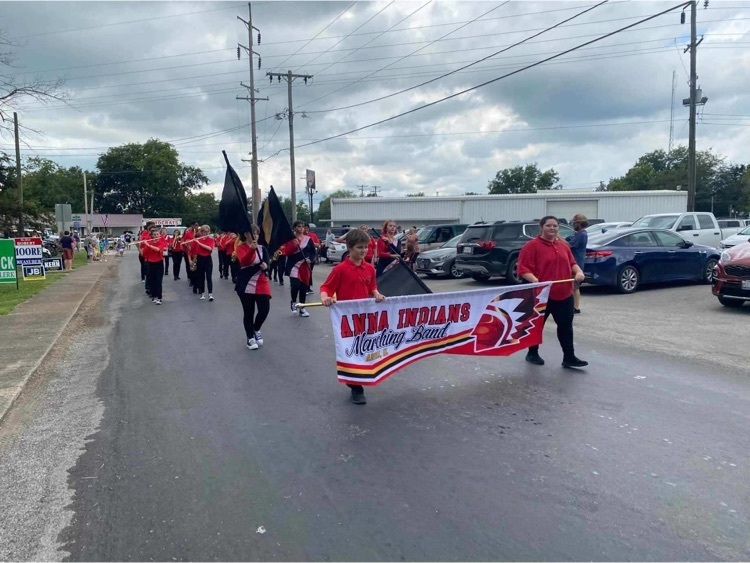 Anna District 37 is seeking substitutes for the following positions: teachers ($100/day), teacher's aide ($87/day), custodians (evening and day $96/day), cook ($78/day). Call 833-6415 for more information. Apply in person at Anna Jr. High. Applications available online at
www.anna37.com
(documents/employment/support staff).
Anna CCSD #37 is seeking a daytime and an evening custodian (2 positions). Custodial pay for 260 days of work is currently $36,359. The district does require custodians to get their bus driver's license. New hires will be given time to complete this process. Please call (618) 833-6812 for more details. Applications are due September 14th.