During school today, a situation arose in which a student made a statement that could be viewed as a threat to student safety. The administration and School Resource Officer immediately began investigating, contacted local authorities, and has handled the situation. There is no immediate threat to student safety. Parents involved have been notified and the District is taking precautionary efforts in order to ensure the safety of our students. Student safety is extremely important to our district and community. Please contact your child's school office if you have further information regarding any threats to anyone in the district.

This is a reminder that we will have pictures for 4th, 5th, and 6th grade boys and girls basketball and cheerleading tomorrow on Thursday, March 30, 2023.

A big shout out and thank you to the District 37 PTO. Friday night's spring fling was amazing!!! To see the gyms, cafeterias, and hallways full of excited kids and smiling parents was truly amazing. Thank you for all of your hard work and dedication to our children. The faculty, staff, administration, and board appreciate your efforts.

8th grade parents, we were planning to have another meeting regarding the after graduation celebration on Tuesday, March 28th, 2023 but we have a scheduling conflict. We will now have our meeting on Thursday, March 30, 2023 at 6:00 pm. If you haven't attended a meeting yet that's ok come on out and help us plan. Now that we have a graduation date set we can finalize the celebration!

Parents of 8th grade students - Graduation will be held May 18th, at 7:00 PM, in the Anna Jr. High lower gymnasium. Further details will be sent at a later date. Thank you.

Shawn Fleming's bus will be running 45 minutes late tomorrow 3/21/23 in the morning and 20 minutes late in the afternoon. We apologize for the inconvenience.

Tuesday, March 21st, don't forget to wear your favorite, wildest, or mismatched socks to help the Downs' Community celebrate World Down Syndrome Day!!! Every year on March 21, people all around the world come together to celebrate World Down Syndrome Day by wearing brightly colored, mismatched socks. March 21 is symbolic because people with Down syndrome have 3 copies of their 21st chromosome.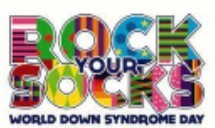 Kindergarten screening will be held on March 28th from 12:00-5:00 PM at Lincoln School. All kindergarten eligible students must attend the screening. Please bring your child and their birth certificate. Pre-k registration will be held at this time also. Please contact Mrs. Houseman, in the Lincoln office, with any questions. Thank you

Not Receiving Text Notification? Reach out to your student's school to ensure they have your correct cell phone number(s). If you accidentally "OPT OUT" of the SMS/Text alerts, you can easily "OPT IN" by texting the word "START" to the number 98900

As an 8th grade tradition continues, it is time for 8th grade students to bring in baby pictures for the graduation slideshow. Pictures are needed by April 20th. Give your pictures to Mrs. Pierson or email her at
spierson@anna37.com

There will be golf practice starting at 2:30 on Monday, March 20, 2023. It will be at the golf course.

Friday, March 17, 2023: Shawn Fleming's bus will be running 45 minutes late in the morning and 20 minutes late in the afternoon. We apologize for any inconvenience this may cause.

Any girls 6th thru 8th grade wanted to go out for track, there will be conditioning on Monday, March 20, 2023. It will be from 3:30 to 4:30.

Need something for Saint Patrick's Day? The 8th grade class has you covered. Don't want a necklace, you can bring in a green hat to wear that day. All you need is $1.00. You can also order beads for $1.00.

Anna CCSD #37 has the following position openings: • Custodian • Golf Coach Successful applicants will complete tasks such as painting, moving furniture, cleaning, mopping, etc. The appropriate application packet, which can be picked up at the Davie/Jr. High building or found online at
www.anna37.com
, should be completed and returned to: Julie Bullard at 301 South Green Street, Anna, IL 62906 no later than March 27, 2023. Phone: (618) 833-6812

Shawn Fleming's bus will be running 15 minutes late this afternoon Wednesday, March 15, 2023.

Anna CCSD #37 Families, be sure to check your child's P-EBT card. It is likely that money has been added to these cards. Also, the P-EBT card registered to your child can be used to decrease your Amazon Prime membership to $5.99/month. Don't miss out on these benefits.

District 37 will begin, this week, the state-wide student assessment, called the Illinois Assessment of Readiness. All 3rd - 8th grade students are required to take this assessment. Your child's teacher will inform you of the dates on which your child will be testing. There are 3 sessions of math and two session of English/Language Arts. This assessment is important, but we do not want students to be fearful, upset, or apprehensive over it. We simply want them to give their best efforts. During the next two weeks, please be sure to: get plenty of sleep the night before, be on time and in attendance, eat a good breakfast (at home or school), and give your best effort academically and behaviorally. Any student absent during a test day will be required to make tests up. We realize, and understand, that no one is excited about these tests. However, at the same time, they are mandated, and are important in preparing for high school and beyond, so we want to perform to the best of our ability. Our faculty and staff have worked hard to prepare students, as best possible, and are genuinely concerned for the welfare and success of our students. We are also very proud of our students for their efforts and hard work in preparing for the IAR. Should you have questions about the test, please feel free to contact the office. Thank you for partnering with us in this effort.

The Board of Education has become aware of some concerns that are being posted on Facebook regarding student safety. Anna CCSD #37 has always and will continue to keep student safety at the forefront of our concerns. In annual meetings with the Sheriff's department, the local fire department, the ambulance service, and Anna PD, the District reviews the safety plan and addresses areas for improvement. Most recently, the District has purchased secondary door locks for each classroom. Although these devices have not been able to be installed yet, it is important to note that outside doors are always locked on all of our buildings and each door is equipped with surveillance cameras that can be viewed on multiple command centers throughout the district. Each classroom door also has a lock. These secondary locks are an extra safety measure, but students and staff can lock down in their classrooms by utilizing the lock that is already installed on the classroom doors. We are in the process of reviewing the best way to get the secondary locks installed in a timely manner while also ensuring this is done properly. It is also important to note that staff members and local police departments will need to be trained on the use of these secondary locks before they can be used. The District is dedicated to ensuring our students are safe and will continue to plan and upgrade where needed.

Dear Families, Our local Wal-Mart and AJ High School have donated brand new clothing and shoes in a variety of sizes for us to offer to our students. In addition to all of the other offerings we will have at the Business and Community Expo during parent teacher conferences, we will be setting up tables on 3/16 and 3/21 from 3:30-7:00 pm for families to "shop" for their students AT NO CHARGE! We hope to see you there!